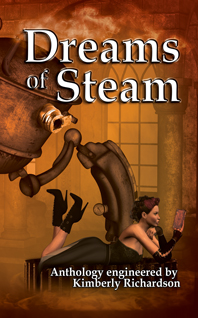 I'm happy to announce that Dreams of Steam, a steampunk anthology published by Kerlak Publishing is available now at Barnes & Noble
! Get it online HERE or come see me at an event. (I should have copies to sign.) My Steampunk Weird West story, "
Engine 316
" is included.
Also:
Thomas Riley is on sale at Amazon.com
get it for $11.19 before it goes up again.